How I work
I am fun and easy to work with. I love bright colors and enjoy taking editorial style photographs.
I love to mix textures, colors and styles that cannot possibly live together.
I am always looking for the best light and believe that the most beautiful photographs are taken with the natural light.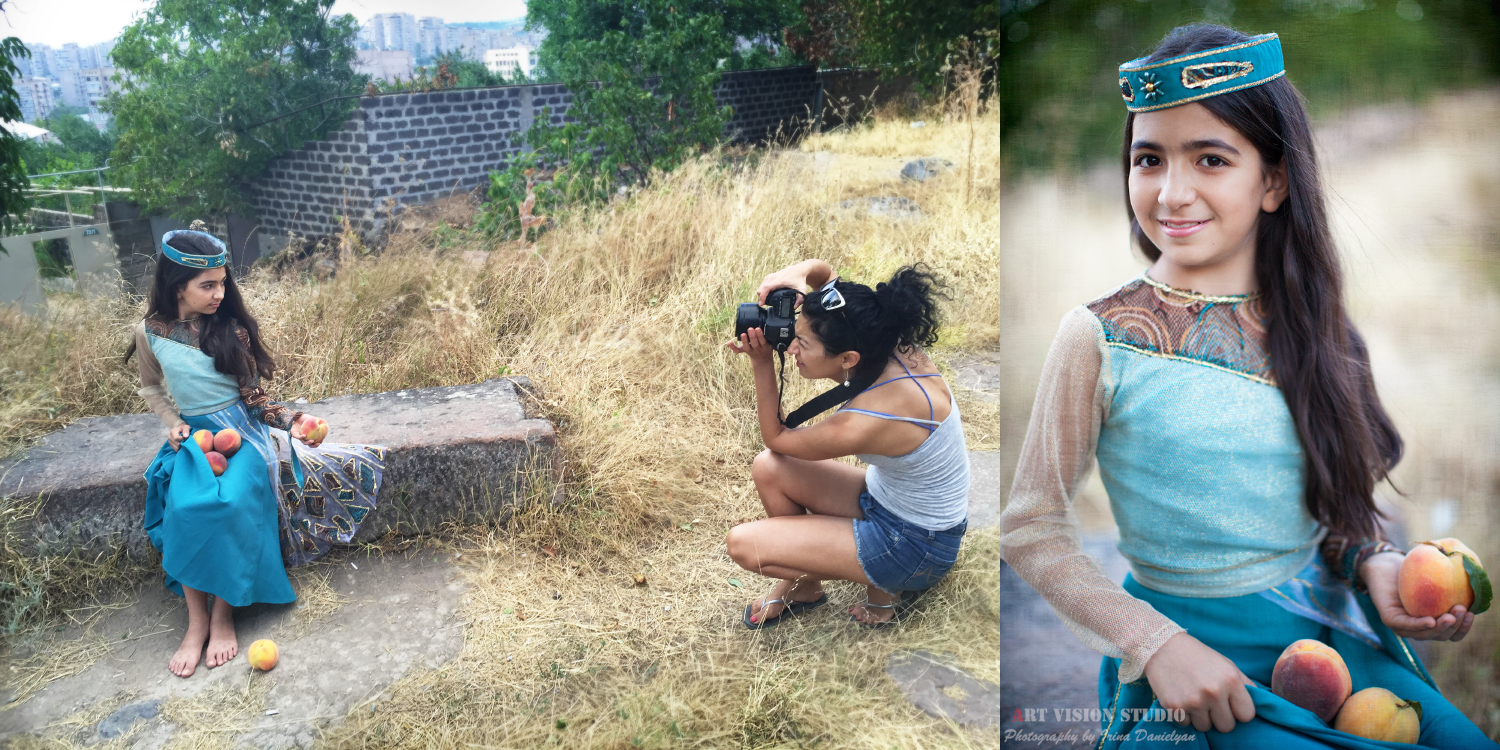 I like to talk to my models before the photo shoot, whether it's a wedding or a portraiture photo session.
I love to see the clothes and some props you may have and discuss the theme of the photo session way ahead of time. I plan very thoroughly for every photo shoot, thinking about all details in advance and talking it over with my models.
I do styling of the majority of the photo shoots myself and will be happy to help and style and consult you on clothing and makeup/hair ideas for your photography session.
As an artist and someone who has a background in the fashion industry I can see things and recommend to you and when I do so I guarantee the results. That is your choice to follow my suggestions or not.
I do not like working without a makeup artist and in very rare occasions will agree to work without a professionally done makeup. I am proud to have a great makeup artist on board - Maria Lopez and if you are interested please check the price page for makeup services or contact me for details.
In the end we all, everybody engaged in the photography creation process, want the same thing - beautiful photographs: thoroughly planned, styled and executed. And this is why I encourage my models to take it seriously and prepare for the photo shoot, not just rely on the photographer. Remember it is a collaboration of both: the photographer and the model and so communication is very important.
If this is your first time working with a professional photographer, you will be very much surprised to find out how much effort goes into creation of one good photograph. The whole process starts long ago before the photography session itself. So please trust your photographer, consult and share your thoughts and take into consideration your photographer's suggestions on styling, posing and other details.
After the photography session, I start working on the processing and retouching of the photos. This is done according to my taste and discretion. Please also understand that depending on the quantity of the photographs taken and the volume of the retouching needed, not all images are going to be possible to retouch.
At the end of our collaboration you will be receiving a finished product. Alteration of the images in any way is illegal and considered a violation to the copyright law. The CD with your images will contain two sets of the same photos: high resolution photographs to be used for printing, and low resolution photographs for emailing and website usage.
I hope this helps a little bit to understand how I work. Please feel free to contact me either by email or phone and I will be happy to discuss your ideas or answer your questions.
Sincerely,
Irina