Eriko
Eriko is a beautiful and a very impressive model from Japan. She is going to rock and become a STAR for sure!
One of the beauties of the Stylized or as I also call it Artistic Portraiture is that it is always a story captured in one single image. And the success of a good resulted photograph usually depends on the collaboration between the model and the photographer. This is why I always like to meet or simply see photos of my models before the actual Stylized Portraiture photoshoot.
I really like portraiture - as its so creative! I always love to come up with different ideas for the photoshoot and discuss it with my models before the shoot. We love to get many ideas flowing and then come up with something unexpected.
This photoshoot is one of my most favorites!I was very satisfied with the results - the final images reminded me of some kind of a beautiful fairy tale...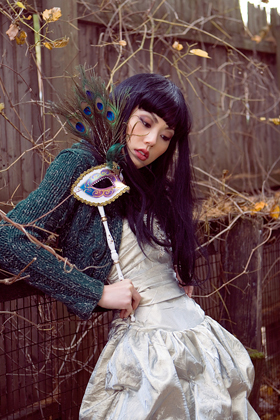 The makeup is done by a fantastic makeup artist Maria Lopez. For the makeup rates- please check the packages page.