Veronica+Roger
Wonderful summer (well... almost summer!) day and a beautiful couple: Veronica and Roger! What else can you ask for?
These guys were so natural in posing in front of the camera, as if they were doing this all their lives!! Judge yourself:
And yes- I didn't pose them, they did it all themselves!!!
Roger..
Veronica..
My favorite of Veronica. She's just stunning! Isn't she?
I also looooved the colors that they picked- the red and white combo! Very passionate and very classy.
The Shoes!!!!
And some salsa dancing..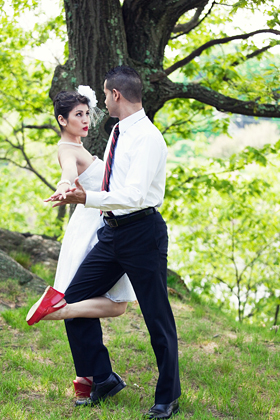 And some more fun!
And a beautiful makeup is by Maria Lopez, like always!